On behalf of the Institute for a Sustainable Earth and the Business for a Better World Center, we are delighted to announce the results of the 2021 Seed Funding Competition! 
Please find the awarded project titles and teams described below (in alphabetical order):
Be the Change – Impact by Clothing 
Winner of Lynn Alexis Lee Corey Prize for Social Entrepreneurship
This student group will launch and begin to scale a program to re-use and upcycle gently used donated clothing in support of Mason students and area shelters.
Team: Leila Austin, Naila Ahsan, Riley Benecke, Vinati Konda Aishani Srivastava, Hagan Van Deest, Oishee Mukhopadhyaya, Denver Delos Santos, Dylan Barron, Elina Mahmood, Kimberly Lawson, Shravan Senthil
SDGs: 12 
Bridging Divides in Social Movements for Peace and Justice: A Comparative, Mixed-Methods Analysis of Two LGBTQ-Justice Movements in the US
This project will catalyze research to advance Room 16's established priority of empowering communities to transform local conflict, social divisions, and injustice by supporting the development of new approaches for addressing divisions within social movements.
Team: Michael M. Sweigart, Nicholas R. Sherwood, Merisa Mattix, Al Fuertes, Mark Helmsing, Karina V. Korostelina (Carter School; SIS; CEHD) 
SDGs: 16
Climate Displacement: Conflict, Climate Change, and Decisions to Migrate Team
This project will examine how environmental and social factors interact to influence migration decisions and the consequent social, political, and economic dynamics, including challenges of integrating increased cultural diversity into receiving communities.
Team: Karina Korostelina, Theodore Dumas, Bill Kennedy, Noel Johnson, Mathieu Bere, Engy Said, Jakob Patrick Ferro (Carter School; CHSS; COS) 
SDGs: 10, 11, 13, 16
Coaching and Networking for Action on the Sustainable Development Goals
The Global Classroom Project will take collective action with a global partner on one or more of the SDGs. This project enables students to explore and learn content through a global lens, and work with a partner to take action towards local, national, or global issues.
Team: Kristen Wright, Mohamed Hammadi, Patrick O'Brien, Dana Dye, Joann Hardy, Susan Wagoner (Office of the Provost; Fairfax County Public Schools; Lewis High School)
SDGs: 4, 17
Data collection and analysis for  Reducing Inequalities, Decent Work and Economic Growth
This project will conduct data collection and analysis to address inequalities (SDG 10) and decent work and economic growth (SDG 8) for immigrant students and children of immigrants at George Mason University.
Team: James Witte, Michele Waslin, Lisa Gring-Pemble, Guadalupe Correa-Cabrera, Tharuna Kalaivanan (CHSS; Schar School of Policy and Government) 
SDGs: 8, 10
Establishing the WATER (Watershed and Aquatic Teams for Education and Research) consortium at Mason
This award will support the development of a George Mason University consortium of students, faculty and staff to address life-under-water issues and the organization of a symposium at the Potomac Science Center.
Team: Amy E. Fowler, Karen Lee, Jennifer Salerno, Leigh McCue (COS; CEC; OSCAR)
SDGs: 14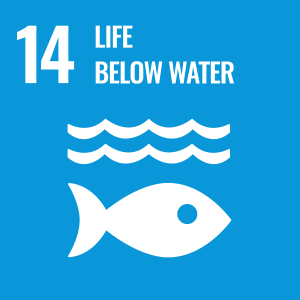 Green Assessment and Decision Guidance Tool (GADGET): Toward Pareto-Optimal Investment to Achieve Carbon Neutrality
This project will support George Mason University's goal of being carbon neutral by developing a Green Assessment and Decision Guidance Tool to recommend to stakeholders at Mason actionable Pareto-Optimal alternatives on sustainability investments.
Team:  Alex Brodsky, Liling Huang, Shima Mohebi, Richard Kauzlarich, Greg Farley, Bedor Alyahya, Roberto Levy, Madhav Shroff (CEC; Schar School of Policy and Government) 
SDGs: 7, 13
NO MORE HUNGER ON OUR CAMPUSES: Securing Food for Suffering College Students
This project will address food insecurity on college campuses by conducting a baseline survey of hunger at Virginia public universities and by piloting and testing a series of hunger alleviation interventions to assess what works and what is ready to scale.
Team: Dann Sklarew, Constance A Gewa, Jennifer Sklarew, Matthew Carlos, Kerri LaCharite, Elizabeth Schierbeek, Mariam Abdelwahab, Catherine Brake, Robb Friedlander, Hon. Eileen Filler-Corn: Gerica Goodman (COS; CHHS; SSAC) 
SDGs: 2
Protecting Biodiversity: Resources for the Conservation of Life
This award will support the design and pilot a UNIV Special Topics course (UNIV 170/370) that targets non-science major undergrad students early in their academic careers, teaches basic concepts in conservation biology, explores the value of biodiversity, and connects students to existing resources and research at Mason.
Team: Cody Edwards, Madeleine Becker, Klaus-Peter Koepfli, Daniel Hanley, Sarah Wheedleton (Office of the Provost; COS; SMSC) 
SDGs: 14, 15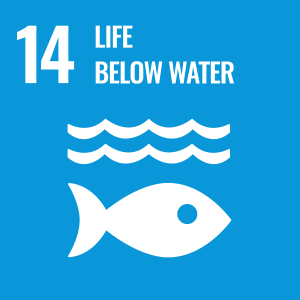 Please join us in congratulating these teams!